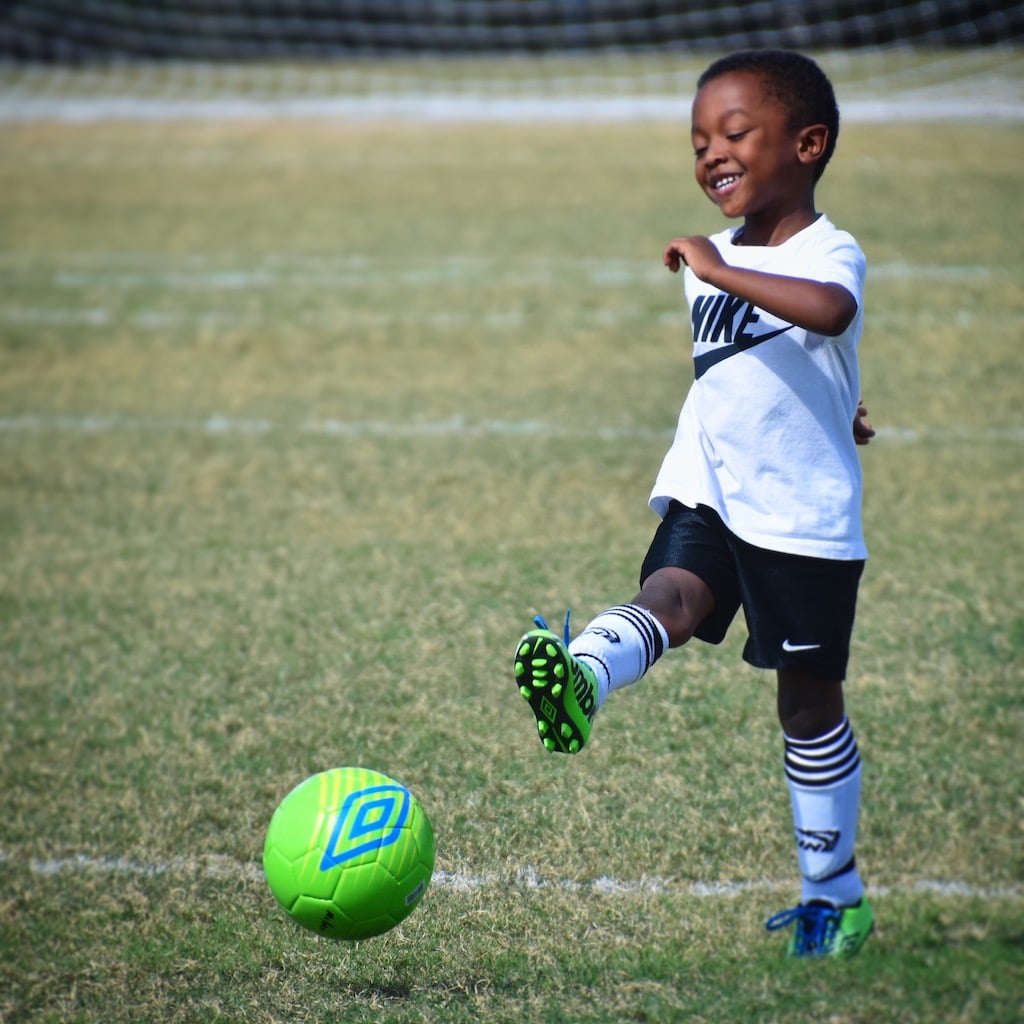 Dear Parent,
Do you worry about whether or not your child is secretly suffering through life?
Is your child facing problems with being bullied, with low self-esteem, or with a lack of focus in school?
Would you like to equip your child with rock-solid life skills and the courage they need to conquer all life's challenges?
My name is Jason Keaton, and I'm a co-owner and instructor here at Blind Fury Brazilian Jiu-Jitsu here in Columbus, Georgia.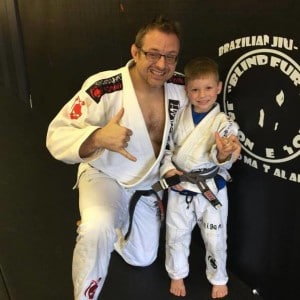 Look, I've been working with kids for a number of years now, and I can tell you for a fact…
The environment kids are growing up in today is vastly different from what it was a few years ago. And now more than ever, kids need a way that they can feel both safe and empowered, so they can grow up with confidence to handle anything life can throw at them.
Here's How We Can Help…
Martial art sport success and win concept – smiling karate champion child boy hand holding first place victory gold medal award.
Here at Blind Fury Jiu-Jitsu, we teach a martial art program that is based on the art of Brazilian Jiu-Jitsu (also known as 'BJJ' for short). BJJ isn't at all like the other martial arts kids and parents generally flock to, and let me tell you why…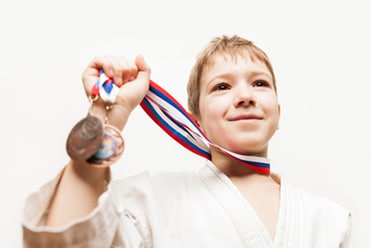 For starters, everything in BJJ is earned. Nothing is free, nothing is given away, and no one gets a participation medal. As a coach to kids for years, I can't emphasize just how important this is for kids.
In a world where fake accolades have undermined the real confidence that kids should be gaining through their involvement in sports and other activities, jiu-jitsu stands in sharp contrast to the false "everyone's a winner" message that kids are smothering under today.
In jiu-jitsu class, your child will gain real confidence based on real rewards for real work. There's nothing that can replace the confidence a kid gains from being able to say, "I did that!"
And at Blind Fury Jiu-Jitsu, your child WILL build a lifetime of memories from their accomplishments that they'll carry with them for years to come.
Bully-Proofing Your Child Through BJJ Training…
And not only does Brazilian jiu-jitsu teach kids the value of achievement through dedication and hard work… it's also a fantastic way of effectively 'bully-proofing' your child. Unlike other martial arts that teach kicking and punching, instead BJJ teaches kids a rather non-violent approach to self-defense.
Whereas a kid who takes karate has no choice but to punch or kick their way out of a confrontation, in jiu-jitsu kids learn to use pins and holds to restrain a violent child until an adult can step in. In addition, the techniques we teach really work.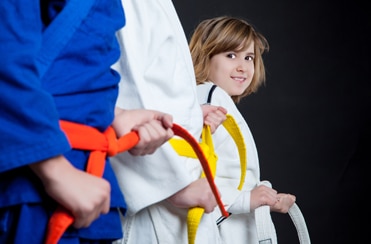 We know they work because your child will be practicing against a resisting opponent every time they attend class. It's a very pragmatic approach to learning self-defense, and it builds a child's confidence in their physical skills like nothing else I've seen…
So much so, in fact, that I've seen jiu-jitsu kids blow off bullies and walk away, knowing that they are fully capable of handling themselves and wanting to avoid a confrontation because of it. That's what makes jiu-jitsu so very different from your typical kid's karate or tae kwon do class.
What Will My Child Learn In Brazilian Jiu-Jitsu?
When your child takes BJJ classes here at Blind Fury Jiu-Jitsu, they'll learn:
Valuable life lessons in every class, taught within the context of Brazilian jiu-jitsu. These lessons are designed to help kids assimilate the subtler messages of the jiu-jitsu (like how to have focus, commitment and goal-setting, respect for others, and so on) in a manner they can easily understand.
How to truly be 'bully-proof' through developing communication skills, social skills, and physical safety skills!
And, they'll develop the real, lasting self-confidence that comes from achieving worthy goals through personal dedication and effort…
And not only that, but kids LOVE Brazilian jiu-jitsu training! We make sure that kids have fun in every single class, and that they always leave our facility sweating and smiling. They always want to come back for next week's lessons!
Here's How To Get Started Now…
The best way to get started immediately is to take advantage of our FREE CLASS offer for new students. We know this sounds crazy, but we're so certain that you'll love our classes that we're willing to give you three classes free just to try us out.
This special offer is only available to new students, and it includes your first class FREE here at Blind Fury Jiu-Jitsu, absolutely free to you.
And the best part is, there's no obligation or commitment required to take advantage of this special offer. You can attend classes here at Blind Fury Jiu-Jitsu for a 3 classes without any cost to you or contracts to sign.
All you have to do to get started is fill out the form below, or call us at 706-992-5606 now to speak with a school representative. But remember, we may end this offer at any time, so be sure to fill out the form or call right now to reserve your spot.
The Benefits Of BJJ 
Brazilian Jiu Jitsu is an intense, aerobic and anaerobic workout that helps any child's fitness and health improve. It is a fun exercise for children to develop body coordination as well as personal development and growth. The benefits of Brazilian Jiu Jitsu goes above and beyond any other martial art due to its adaptability in the skills and techniques that a child learns to takedown an opponent.
Improved Focus
Training in Brazilian Jiu Jitsu takes many people out of their comfort zones because it is based solely on avoiding kicking and punching and little violence. Brazilian Jiu Jitsu uses a variety of joint locks, chokes, holds and throws instead of the basic punches and kicks. Many children have to focus for extended periods of time since they are training against a resisting partner instead of a paddle or bag. This helps with a child's thinking process, problem solving skills, coordination, and physical awareness. Brazilian Jiu Jitsu also helps students at Blind Fury Jiu-jitsu Academy learn self-discipline, respect, and focus. Many parents at Blind Fury Jiu-jitsu Academy of Columbus see an improvement in their child's increased attention span and focus in school.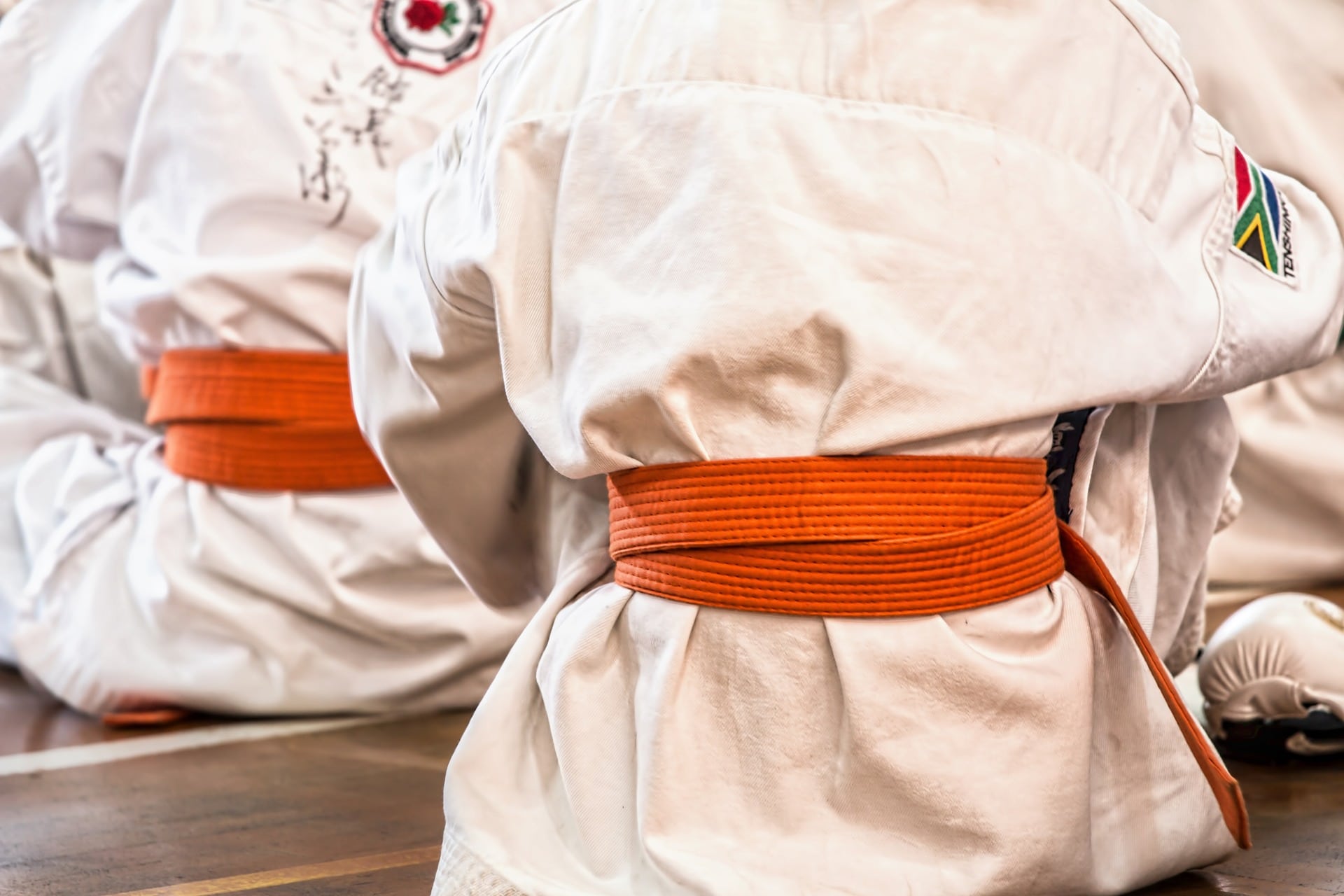 Boosts Self Confidence
Blind Fury Jiu-jitsu Academy is dedicated to empowering you or your child with the confidence and self-esteem needed to succeed in everyday life. Brazilian Jiu Jitsu can bring out the positive qualities that have always been a part of you or your child, whether that is inner calm, positive mental attitude, patience, or self-discipline. Brazilian Jiu Jitsu will help you overcome obstacles, anger and self-doubt, and leave you feeling confident in any situation.
Weight Loss 
Brazilian Jiu Jitsu is a total body workout because it involves your entire body to to protect yourself against another person trying to take you down. At Blind Fury Jiu-jitsu Academy, we know the importance of a healthy mind and body. Child-obesity is a serious problem in the United States, so introducing your child to martial arts is a great way to combat that. In Brazilian Jiu Jitsu, you'll burn hundreds of calories in each class, develop lean muscles, and boost stamina. Brazilian Jiu Jitsu is a high-energy training class that is great for overall health and weight loss.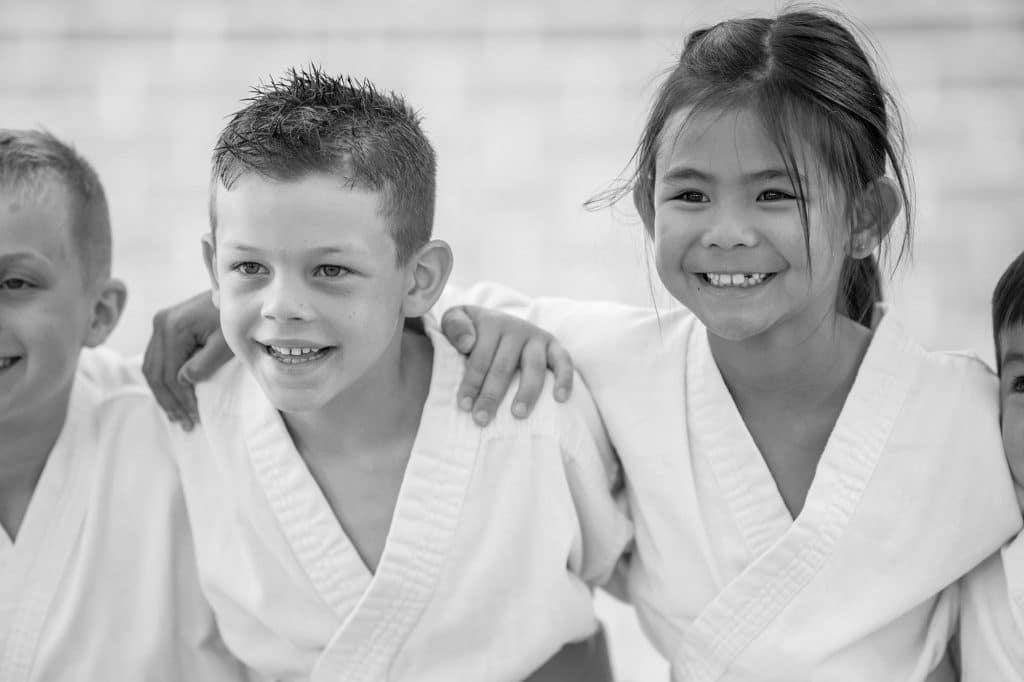 Positive Social Interaction
Many parents also choose to enroll their children in Brazilian Jiu Jitsu because it is a great opportunity to make friends. In BJJ you need to have a training partner to practice with, so you spend a lot of time with that person. You can't learn BJJ by yourself and cannot learn the martial art by using paddles or punching bags. You need someone to grapple with and create a bond of trust and reciprocation. You and your partner will motivate and push each other so you know if the new joint lock or throw you learned actually works on an opponent. Members at Blind Fury Jiu-jitsu Academy have become close friends and help each other refine their skills and reach their goals.
Engaging and Fun

Learning Jiu-Jitsu at Blind Fury Jiu-jitsu Academy will benefit you and your child immensely. BJJ helps build mental toughness, teaches the value of hard work, and gives you the persistence you need in everyday life. Many members at Blind Fury have said that BJJ is also a great stress-relief from school or work because it helps take their mind off problems they are facing so they can focus all their strength and thoughts into grappling on the mats.
Anti-Bullying Education
Brazilian Jiu Jitsu at Blind Fury Jiu-jitsu Academy in Columbus is also a great way to help your child with developmental life-skills. It puts them in an atmosphere where they overcome obstacles, gain self-esteem, can succeed, and learn to never give up. Bullying in schools has become an ever-increasing problem, so giving your child the skills they need to feel confident in redirection and assertiveness. Our students at Blind Fury are taught how to redirect verbal assaults and assess situations without needing to physically use their skills.
JOIN US TODAY
Blind Fury of Columbus will positively change you and your child. Are you ready to take the next step towards a more healthier, confident, dedicated life?
We are dedicated to empowering you or your child with the physical and mental fitness needed to succeed in everyday life.
Brazilian Jiu-Jitsu will help you overcome fear, anger and self-doubt, and leave you feeling confident in any situation. We offer discipline and focus in ways that you may not yet, believe you could achieve. Stop by! You will believe!
506 Manchester expy Suite a4, Columbus, GA 31904