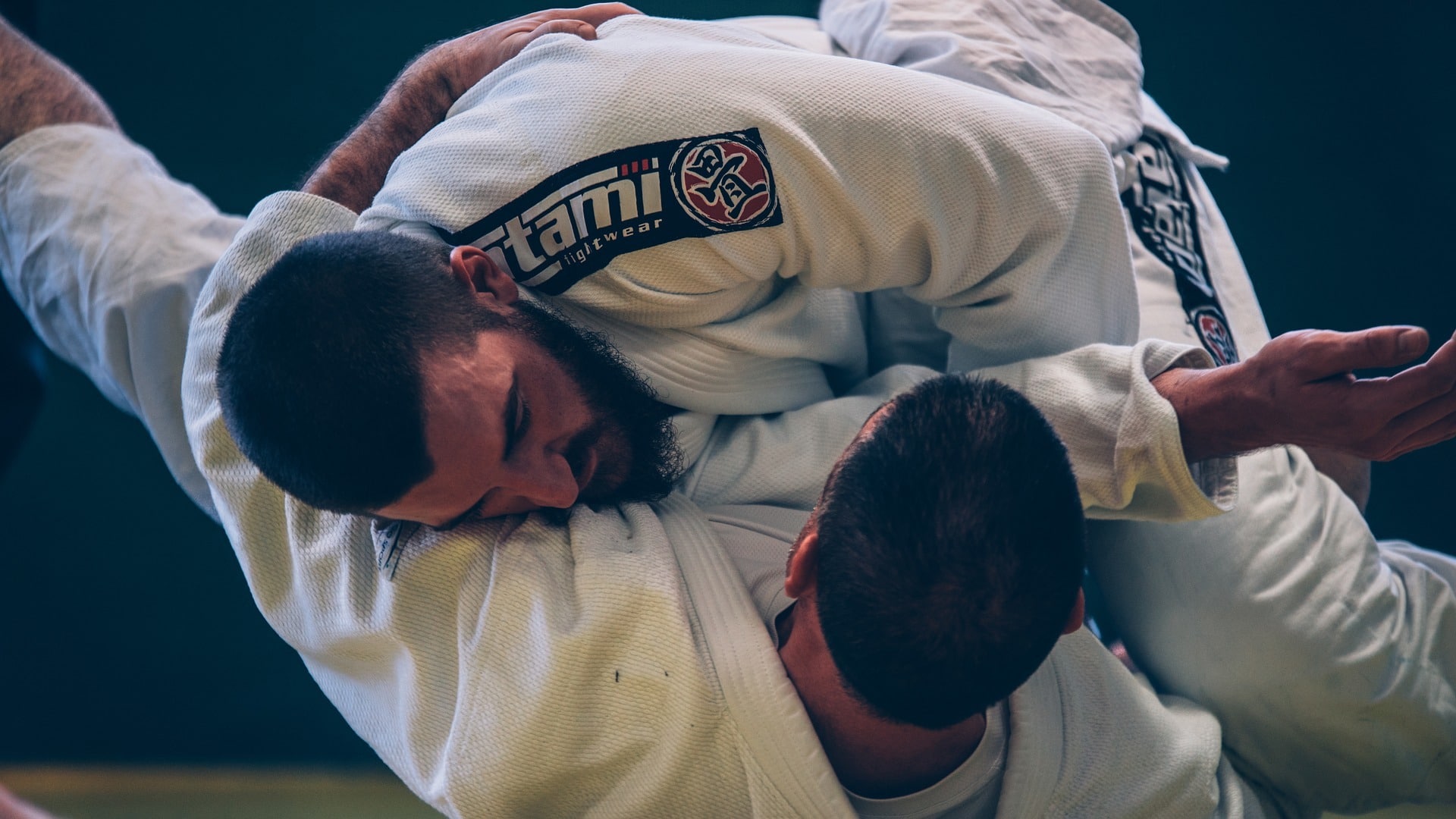 Dear future student,
Do you wonder if you could protect yourself from violence?
Do you wish you could get in better shape… if only working out wasn't so boring?
Would you like to lose weight, have fun, and learn the same self-defense defense techniques relied on by America's Army Rangers and elite infantry?
My name is Jason Keaton, and I'm a co-owner and instructor here at Blind Fury Brazilian Jiu-Jitsu here in Columbus, Georgia.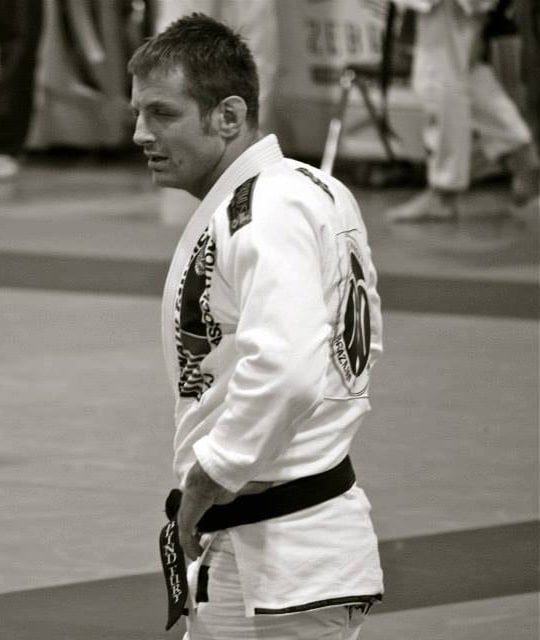 And if you're looking for a way to get in great shape, blow off some steam, and learn real-life self-defense skills, I invite you to read this entire page so you can find out exactly why Blind Fury Jiu-Jitsu is going to be your next workout obsession…
So What Is Brazilian Jiu-Jitsu?
Brazilian jiu-jitsu (also known as BJJ) is a martial art that has its roots in traditional Japanese jiu-jitsu and judo. As you might guess, it was developed in the great nation of Brazil, where judo and jiu-jitsu were first taught to Brazilians by Japanese immigrants in the late 19th and early 20th centuries.
It wasn't long after that Brazilians fell in love with jiu-jitsu, and true to their fun-loving and innovative nature they modified and adapted it, seeking to streamline and improve the art to make it even more effective for self-defense.
Early Brazilian practitioners of jiu-jitsu were known to test their innovations in no-holds-barred challenge matches, and that environment became the impetus that evolved BJJ into the devastatingly effective martial art it is today.
What Does Brazilian Jiu-Jitsu Have To Offer?
BJJ is a subtle and highly effective martial art that teaches how to use leverage and technique over strength to subdue an opponent. A skilled jiu-jitsu practitioner can easily take down and submit a larger, stronger opponent.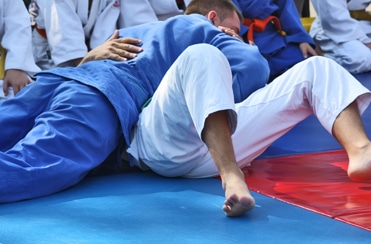 That's why so many people are now turning to jiu-jitsu to learn how to defend themselves. Even the U.S. Army Rangers used BJJ as the main art they adopted for their Modern Army Combatives system. Since then, Brazilian jiu-jitsu has been tested on battlefields the world over and proven time and time again.
When you take BJJ classes here at Blind Fury Jiu-Jitsu, you'll learn:
How to use an opponent's size and strength against them, by using simple principles of leverage and technique to take away their greatest advantages…
How to take a larger person off their feet and to the ground, so you can apply the locks, chokes, and holds that make jiu-jitsu the most effective martial art in the world…
How to escape when someone grabs you or pins you down – you'll actually learn how to turn those situations around and make your opponent wish they'd never grabbed you!
And not only that, but Brazilian jiu-jitsu training is one heck of a workout. I can guarantee you that in every single class, you'll walk out feeling great and one step closer to getting in the best shape of your life.
Here's How To Get Started Now…
The best way to get started immediately is to take advantage of our first class FREE for new students. We know this sounds crazy, but we're so certain that you'll love our classes that we're willing to give you three classes free just to try us out.
This special offer is only available to new students, and it includes your first class of training here at Blind Fury Jiu-Jitsu, absolutely free to you.
And the best part is, there's no obligation or commitment required to take advantage of this special offer. You can attend classes here at Blind Fury Jiu-Jitsu for a full 3 classes without any cost to you or contracts to sign.
All you have to do to get started is fill out the form below, or call us at 706-992-5606 now to speak with a school representative. But remember, we may end this offer at any time, so be sure to fill out the form or call right now to reserve your spot.
The Benefits Of BJJ 
Brazilian Jiu Jitsu is an intense, aerobic and anaerobic workout that helps your fitness and health improve. It is a different workout to develop body coordination as well as personal awareness and self defense. The benefits of Brazilian Jiu Jitsu goes above and beyond any other martial art due to its adaptability in the skills and techniques that you learn to take down any opponent of any size.
Self Defense
BJJ at Blind Fury Jiu-jitsu Academy in Columbus puts you in an atmosphere where you can succeed with any sized opponent, gain self-esteem and confidence in your skills, and learn to never give up and raise your endurance. We will give you the skills you need to feel confident in redirection and assertiveness in any threatening situation. Our members at Blind Fury Jiu-jitsu Academy are taught how to assess and de-escalate situations without needing to physically use their skills.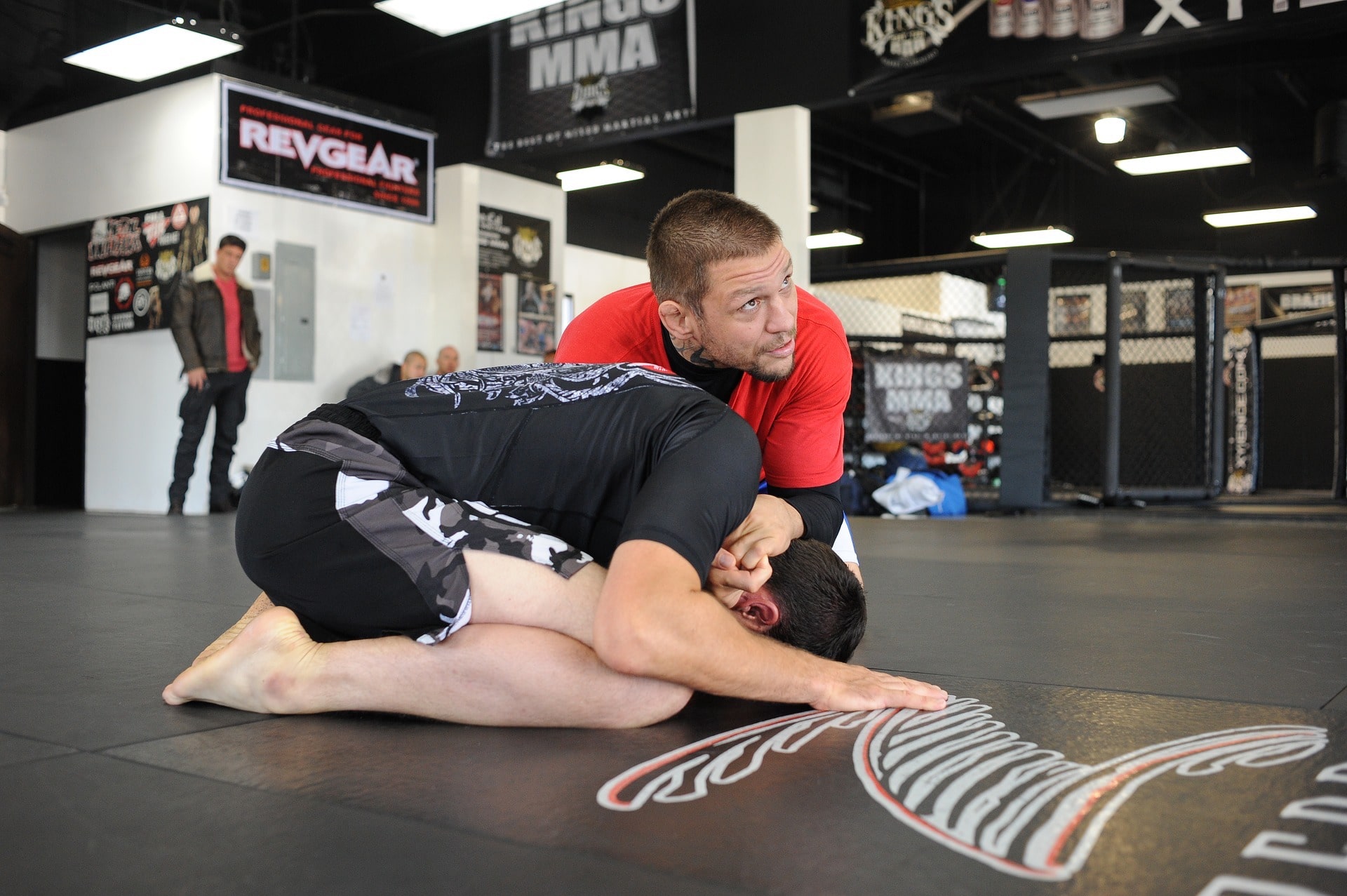 Fitness
Brazilian Jiu Jitsu is a total body workout because it involves a lot of explosive throws, speed, agility, and ground grappling. At Blind Fury Jiu-jitsu Academy, we know the importance of a healthy mind and body. In BJJ, you'll burn hundreds of calories in each class, develop lean muscles, and boost stamina and endurance. Brazilian Jiu Jitsu is a high-energy training class from start to finish that is fun and engaging for any student.
Weight Loss 
Obesity is a serious problem in the United States, so a brand new workout to your routine will greatly help. At Blind Fury Jiu-jitsu Academy, we know the importance of a healthy mind and body, so introducing yourself to martial arts is a great way to combat obesity and promote weight loss. In BJJ, you'll burn hundreds of calories in each class, develop lean muscles, and boost flexibility. BJJ is a high-energy training class that is great for overall health and/or weight loss.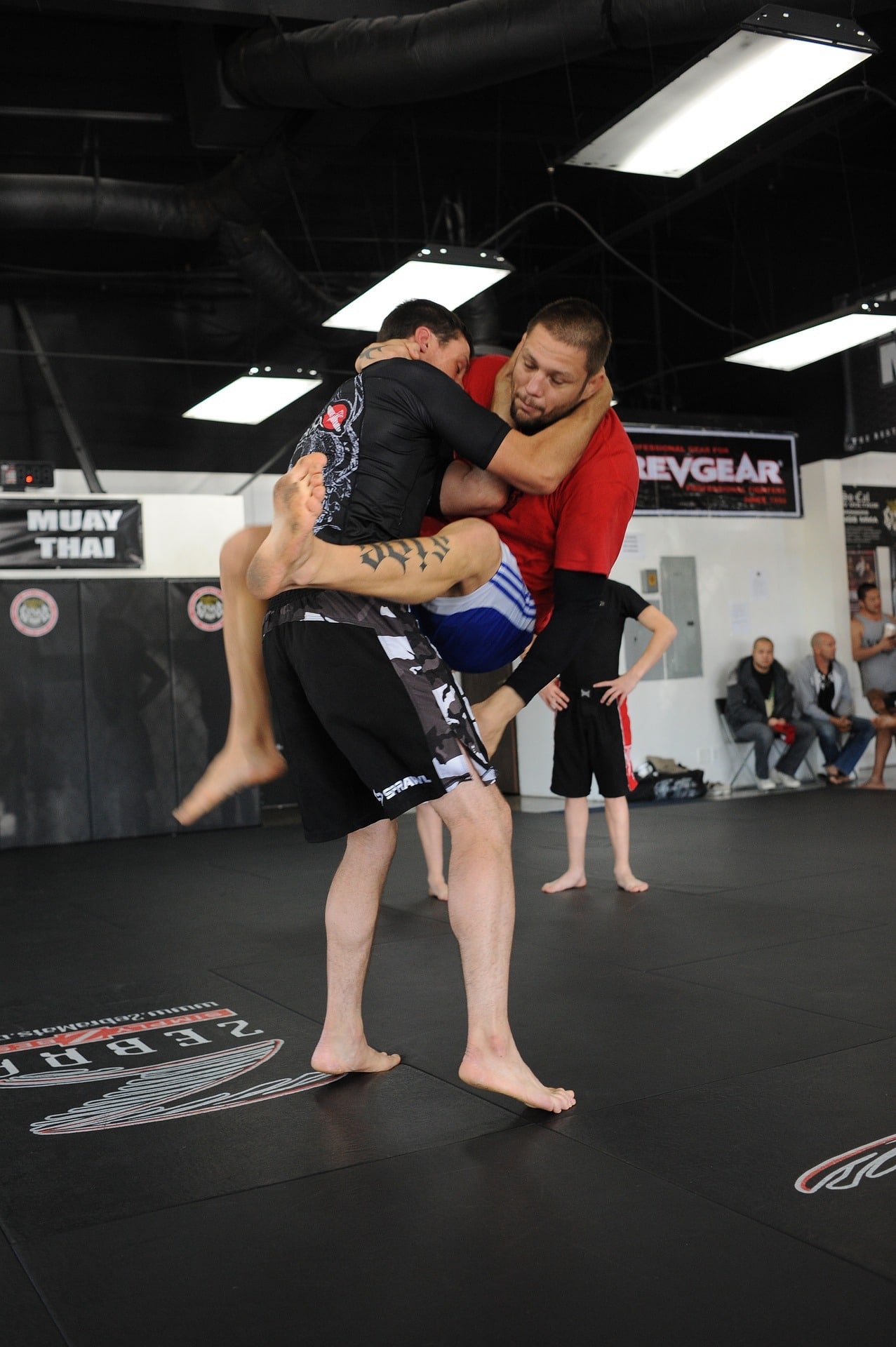 Confidence Building/Good Example
Blind Fury Jiu-jitsu Academy is dedicated to empowering you with the confidence and self-esteem needed to get yourself out of a dangerous situation. Brazilian Jiu Jitsu can bring out the positive qualities that have always been a part of you, whether that is inner calm, positive mental attitude, patience, or self-discipline. BJJ will help you overcome fear, anger and self-doubt. By empowering your body and mind with the skills to defend yourself and hold your own, all of our students are able to face their fears and walk a little taller and more confident after every class.
Variety Workouts/Stress Relief
BJJ helps build mental toughness, teaches the value of hard work, and gives you the persistence you need in everyday life. Many members at Blind Fury Jiu-jitsu Academy have said that BJJ is also a great stress-relief from school or work because it helps take their mind off problems they are facing so they can focus all their strength and thoughts into grappling on the mats. It is a workout where you have to use your intelligence to problem solve and figure out how to get out from your opponent's hold on you. By engaging your brain during class, BJJ can help provide a completely different workout that you won't find anywhere else.
Community
In BJJ you need to have a training partner to practice with, so you spend a lot of time with the other students in your class. By creating a bond of trust and reciprocation, you and your grappling partner can then practice various techniques on each other and see what works or doesn't work. This martial art cannot be learned based solely on the use of paddles or punching bags. Members at Blind Fury Jiu-jitsu Academy have become close friends and help each other refine their skills and reach their goals.
JOIN US TODAY
Blind Fury of Columbus will positively change you and your child. Are you ready to take the next step towards a more healthier, confident, dedicated life?
We are dedicated to empowering you or your child with the physical and mental fitness needed to succeed in everyday life.
Brazilian Jiu-Jitsu will help you overcome fear, anger and self-doubt, and leave you feeling confident in any situation. We offer discipline and focus in ways that you may not yet, believe you could achieve. Stop by! You will believe!
506 Manchester expy Suite a4, Columbus, GA 31904